Why do you want to contact us?
Talentoday for Business
Talentoday offers business solutions for recruiting and career management. Our solutions for Staffing Agencies and Enterprises combine machine learning algorithms and our personality assessment to reduce the mismatch between individuals and enterprises.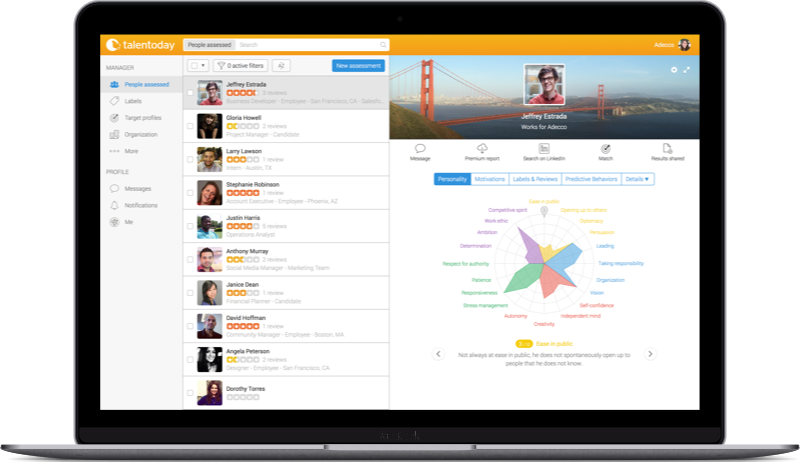 Talentoday Manager
Use a People Analytics solution to benefit from data analysis for recruitment decisions, ensuring the success of every hire.
Request demo